Get Rid of Spiders and Their Webs For Good!
We all know that spiders are beneficial in the war on pests, including against many bugs that find their way into our homes. But the thought of spiders setting up shop inside our homes is unnerving for some. When you partner with the professionals at Eastside Exterminators for spider removal, we will rid your home of all types of spiders and return your inner peace.
Spider Control in Seattle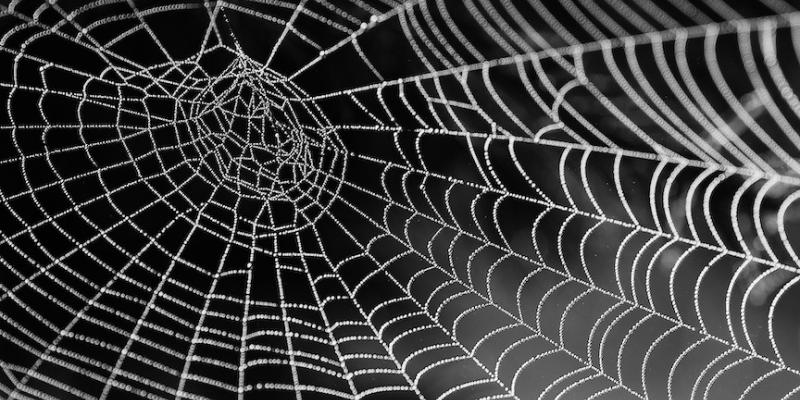 Spiders don't seek out human interaction. They like to hide in dark corners where no one ever goes. And only a few have bites that are harmful to humans and even then, they only bite when they are in forced contact with your skin, such as being trapped under items being moved. They mostly hang out in your attic but may be driven into your living spaces, where it is cooler, by excessively hot days.
Although many spiders look the same at first glance, the Pacific Northwest is home to dozens of different spider species.
Need Help Identifying A Spider?
Customize Spider Control for Your Situation
The backbone of our spider treatment process is Integrated Pest Management. That means that we look at the bigger picture of your property and design a custom plan to address the specific conditions we find that influence infestation. The products we do use are environmentally safe, organic, and low-impact to protect you and your family.
Unlike our competition, we recognize that spider control is essential to our customers—which is why we include it as part of our pest control services. So not only do we treat for spiders, but we eliminate the bugs that spiders like to feast on, giving them less of a reason to invade your home.
When your trust our knowledgeable spider exterminators, they will:
Provide a no-obligation quote over the phone so you know what to expect upfront.
Conduct a complete inspection of your home to identify what species have taken up residence and where they are hiding.
Remove any spiders and webs found throughout your living and storage spaces.
Apply spider treatments as necessary to make sure they are gone.
Offer recurring visits to keep your home spider-free.
How To Keep Spiders Out Of Your Home
Even though spiders are most often found in your home during cooler months, they can enter any time of year. Our spider treatments at Eastside Exterminators are effective, however, there are ways you can make your home less inviting to them.
A few steps that you can take for increased spider control include:
Vacuuming and dusting regularly to remove spiders and their eggs before they get out of hand.
Organizing your home to eliminate clutter and spider hiding places.
Properly sealing around windows, doors, and other openings they may fit through to keep them from entering in the first place.
Keeping firewood stacks, trash bins, and other items away from the exterior of your house. These are areas that attract spiders.
Eliminating other indoor pests that spiders feed on by using preventative pest control treatments.
Family-Focused Exterminators Since 1969
Our vision is to have families protecting families. Everything we do is with that in mind. We offer a professional warranty program for guaranteed satisfaction with our services. All of our technicians are licensed pest control operators and we are members of several leading Pest Control associations within the community. Our extensive experience and training allow us to support you with the best pest and spider control using cutting-edge techniques and processes.
What Our Customers Are Saying
"EE did some dirty work beneath the house and did it thoroughly and effectively. Problem solved. Staff were courteous, careful, and neat."
Michael B.
Lake Stevens
"We had a thorough inspection and a whole lot of work done by Eastside Exterminators, both under the house and in the attic. All the work was thorough, on time, per their estimate, etc. They were just terrific."
Catherine C..
Mercer Island
"We used to have rodent issues many years ago and Eastside Exterminators came to the rescue. We continue to use their services and recommend others use it."
Michael F.
Mill Creek