Keep Your Family Healthy with Our Attic Cleaning Service
Many rodents and other wildlife prefer living in attics, where insulation provides a comfortable nesting area. The danger arises when those uninvited guests contaminate your insulation, because it can create a health hazard for you and your family. That's where Eastside comes in with our attic cleaning services—not only will we remove the rodents, but we will also ensure your family isn't breathing in any contaminated air.
Attic Cleaning in Seattle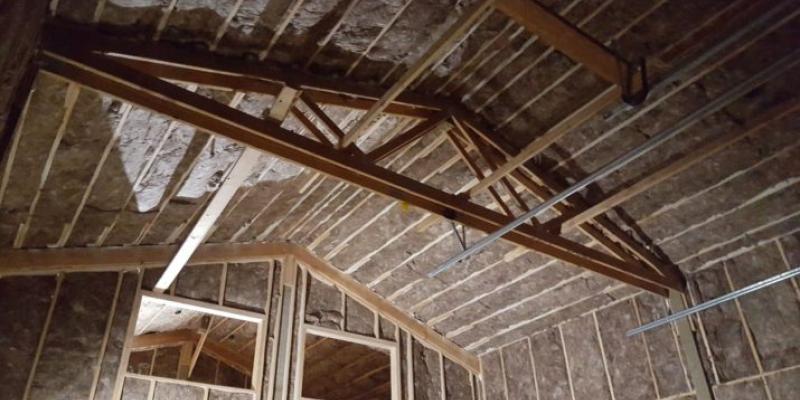 When rodents infest an attic, they can nest in the insulation that is tucked between the floor and ceiling joists. As a result, attic insulation becomes damaged from rodent droppings, urine, saliva, and tunneling. In addition to ruining the insulation in your attic, rats and mice leave disease pathogens in these areas, as well as fleas, ticks, and lice. The airborne dust from dried droppings can be a factor in many respiratory diseases, including Hantavirus. This is why it is imperative to first remove the infected insulation and debris, and secondly sanitize and disinfect the area. 
Our attic clean up services include:
Professional removal of damaged insulation, hazardous waste, and debris.
Sanitization and application of eco-friendly disinfectant.
Deodorization of contaminated areas.
Sealing of entry and exit points.
Replacement of contaminated insulation.
Schedule your inspection today
Save Money With Damaged Insulation Removal
When rodents move in, the soiled insulation becomes compressed and shredded, losing its ability to hold heat. Damaged insulation also falls to the ground, leaving your floor exposed to cold air. Replacing the compressed and damaged insulation will improve your home's energy efficiency, saving you money in the long run instead of having your home's heat escape through the poorly insulated areas. If you're looking for help with your insulation installation in addition to sanitizing your attic, Eastside is here to help.
Eastside is a licensed, bonded, and insured insulation contractor with over 50 years of experience. 
Serving the Greater Seattle Area Since 1969
As a locally owned and family-run pest control company, we understand the stress that comes with finding out your crawl space and attic have been overtaken by rodents. That's why our team is with you from beginning to end with our rodent removal and exclusion services, insulation installation, and attic cleaning in Seattle. If you're in the area, we will come to you!
We service the following areas:
What Our Customers Are Saying
"EE did some dirty work beneath the house and did it thoroughly and effectively. Problem solved. Staff were courteous, careful, and neat."
Michael B.
Lake Stevens
"We had a thorough inspection and a whole lot of work done by Eastside Exterminators, both under the house and in the attic. All the work was thorough, on time, per their estimate, etc. They were just terrific."
Catherine C..
Mercer Island
"We used to have rodent issues many years ago and Eastside Exterminators came to the rescue. We continue to use their services and recommend others use it."
Michael F.
Mill Creek