Let Us Help To Keep Ants Out Of Your Kitchen For Good!
Ants are some of the most difficult pests to get rid of on your own. As soon as you think they are gone, they start to crawl out of a different corner. Let our experienced ant exterminators help you get rid of ants for good!
Ant Control in Greater Seattle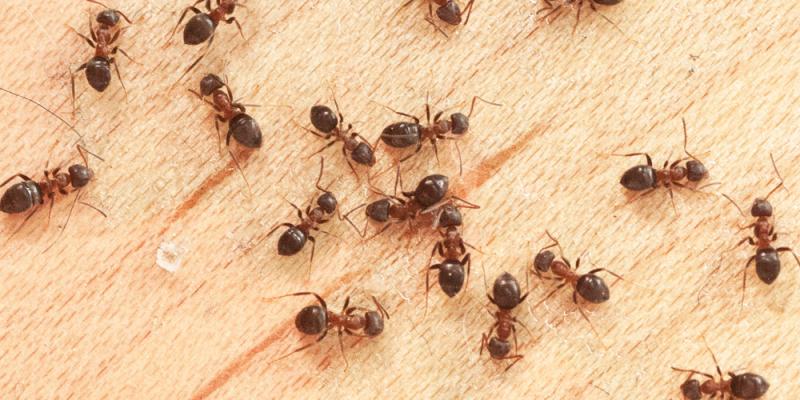 Ants are a common problem in the Seattle area. There are more than 700 ant species in the United States, and about 25 of them are commonly found in homes in the Pacific Northwest region. While generally, they are just a nuisance, certain species of ants—like carpenter ants—require professional treatment to prevent costly damages. Eastside Exterminators provide expert ant pest control.
Comprehensive Treatment Plans
Here at Eastside, we utilize a range of products and practices available to deal with serious infestations in a wide variety of situations. Whether it's exterminating new larvae or eliminating the queen, our professional ant control service is exactly what you need to get rid of ALL stubborn colonies in and around your home.
Our ant control service includes the following of species:
We Use Family-Friendly Products to Keep Your Loved Ones Safe
Our work is carried out every step of the way by technicians who are the best at what they do. When it comes to keeping your family and property safe, we will only use products and techniques that are eco- and family-friendly. When you call on Eastside Exterminators for ant control, you can rely on our us to:
Inspect: A pest management professional will conduct a thorough top-to-bottom inspection of your property to assess the extent of the infestation.
Identify: Upon tracking down the source of the infestation and any damage done, we'll determine the ant species you're dealing with.
Treat: We will implement exclusion and prevention techniques as necessary to safely and quickly remove the infestation from your home and ensure they can't come back.
Techniques Backed by 50+ Years of Experience
We've been offering ant control in the Seattle area for over 50 years now, which means we excel at clearing ant infestations with treatments that really work. We use our tried and true techniques and the latest technological advancements side-by-side for a complete solution for our customers.
Worried about pests other than just ants? Check out our pest control page to learn how we can help.
Certified and Nationally Recognized
We're proud to be a company comprised of specialized and highly trained technicians. All of our exterminators have had extensive training in their division of work to provide services of the utmost quality for you. When you team up with us at Eastside, you team up with local, certified experts who are members of leading pest control associations that promote dedication, quality, integrity, and more.
Don't Live in Seattle? Need an Ant Exterminator Near You?
If you don't live within the city limits of Seattle—no problem! We also provide our ant control services to the surrounding areas, which include:
Don't see your neighborhood listed above? Call or text our friendly customer service representatives today at 425-318-7912 to see if we service your area!
What Our Customers Are Saying
"EE did some dirty work beneath the house and did it thoroughly and effectively. Problem solved. Staff were courteous, careful, and neat."
Michael B.
Lake Stevens
"We had a thorough inspection and a whole lot of work done by Eastside Exterminators, both under the house and in the attic. All the work was thorough, on time, per their estimate, etc. They were just terrific."
Catherine C..
Mercer Island
"We used to have rodent issues many years ago and Eastside Exterminators came to the rescue. We continue to use their services and recommend others use it."
Michael F.
Mill Creek