Say Goodbye to Rodents With Rat Slab Installation
Are rodents getting into your home? Your crawl space may be the cause. With rat slab installation from Eastside Exterminators, we'll protect your home from pests in your crawl space.
Rat Slab Installation in Seattle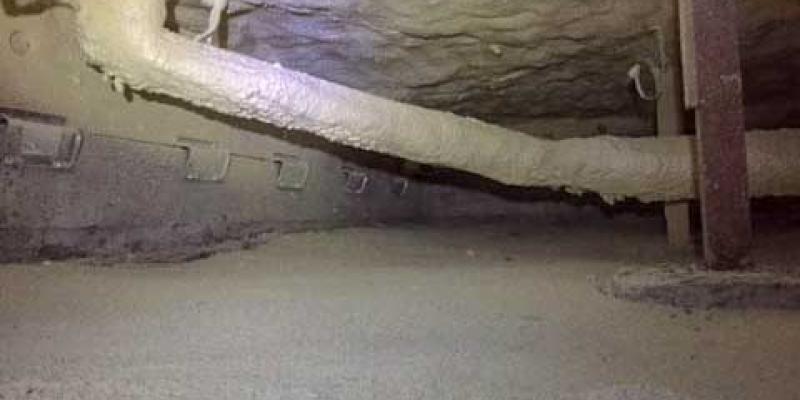 Why Is There so Much Buzz About Installing a Rat Slab?
Rats are persistent pests. They have evolved to survive and breed in harsher environments than here in the Pacific Northwest. So they are always searching for a way back into your home after you have evicted them, often burrowing from the outside into crawl spaces. One effective method to prevent rats from gaining entry by burrowing is to pour a rat slab in your crawlspace. Once professionals get rats out of your home, then a rat slab helps keep them out for good. It is part of our comprehensive rodent exclusion service and may be an important step in permanently solving rodent issues.
If you need rat control or mouse control service in Seattle and the surrounding areas, Eastside Exterminators is here for you. Our inspectors will do a complete and thorough evaluation of your attic, crawl space and home structure to identify all access points. Our report includes digital images and even video to show you our findings, and we'll discuss options to ensure your home is sealed up against entry, which may include installing a rat slab.
Benefits of a Rat Slab
A rat slab is just as straightforward as it sounds – a thin slab of non-structural concrete poured over the dirt floor of your crawl space. This impermeable layer protects against rats and mice digging into your crawlspace from the outside of your foundation wall. Combined with other measures to protect your home, a slab is a very effective technique for many homeowners.
However a rat slab provides more benefits than just keeping out rats, too:
Helps keep out unwanted pests
Prevents rodents and other animals burrowing under your home and into your crawlspace
Keeps crawlspace cleaner and easier to maneuver around
If you are experiencing rodent problems, call Eastside Exterminators today at 425-318-7912 to schedule a rodent inspection. Our professional technicians can help determine if a rat slab is right for you. Our unique four-step process protects your home from rodents.
Why You May Need a Rat Slab in Seattle
A slab can be important, because rats and mice can enter your home through openings as small as half an inch wide. A rodent slab seals up the smallest, most hard-to-spot holes in and around your foundation.
Secondary Benefits of Rat Slab Installation
Professional home builders – people "in the know" – often have a rat slab installation in their own homes. More than just a barrier to rat or mouse invaders, having a rat slab installed in your home's crawl space also offers some other benefits. A properly designed and installed rat slab:
Helps keep any ground-dwelling pests from getting into the house (like rodents and other critters)
Creates a cleaner underfloor environment
Makes crawling under your house easier (your contractors will thank you)
Call Eastside Exterminators today at 425-318-7912 to see if a rat slab is right for you. With nearly 50 years of experience in King County and Snohomish Counties, our licensed and certified technicians inspect your home and create a comprehensive rodent protection plan. Solve your rat problem by calling us today.
Areas We Install Rat Slabs
Eastside Exterminators offers services to Metro Seattle. For our rat slab installation services, we will go to a number of neighborhoods. Don't see your location in this list? Give us a call at 425-318-7912 to see if we'll come to your area! Here are some of the locations:
What Our Customers Are Saying
"EE did some dirty work beneath the house and did it thoroughly and effectively. Problem solved. Staff were courteous, careful, and neat."
Michael B.
Lake Stevens
"We had a thorough inspection and a whole lot of work done by Eastside Exterminators, both under the house and in the attic. All the work was thorough, on time, per their estimate, etc. They were just terrific."
Catherine C..
Mercer Island
"We used to have rodent issues many years ago and Eastside Exterminators came to the rescue. We continue to use their services and recommend others use it."
Michael F.
Mill Creek