CEO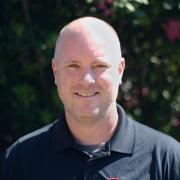 Alex grew up in Kirkland, Washington and currently lives in Bothell, Washington with his wife, son, daughter and three dogs. Alex started at Eastside in June of 2000 to buy the business from the founder, Ralph Townsend. In May of 2007, he took over ownership.
In his spare time, Alex can be found taking his boat out on the Puget Sound, motorcycling, mountain biking on all the great trails found in Washington, or sitting out on his deck, relaxing, while looking at the stars. One of his personal goals is to travel around the United States, Europe, and Asia on his motorcycle.
His favorite part about working at Eastside Exterminators is seeing the employees grow. From learning new things and being able to implement them, to seeing employees enjoy their personal time with their families, Alex is very grateful for all the people who have gotten Eastside to the point they're at and where they will go!
Certifications:
What Our Customers Are Saying
"EE did some dirty work beneath the house and did it thoroughly and effectively. Problem solved. Staff were courteous, careful, and neat."
Michael B.
Lake Stevens
"We had a thorough inspection and a whole lot of work done by Eastside Exterminators, both under the house and in the attic. All the work was thorough, on time, per their estimate, etc. They were just terrific."
Catherine C..
Mercer Island
"We used to have rodent issues many years ago and Eastside Exterminators came to the rescue. We continue to use their services and recommend others use it."
Michael F.
Mill Creek